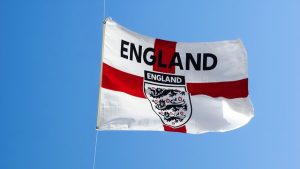 A couple of things to remember before today's Quarter Final.
England haven't beaten either of their last two opponents in 90 minutes. Yes, the 1-0 defeat to Belgium nine days ago was basically a reserve game where losing wasn't the worst outcome, but after having watched the Red Devils in action against Brazil yesterday it's hard not to argue that even if that game had been between two full strength sides, England would have needed to have pulled all the stops out to beat our near neighbours.
Colombia didn't have James Rodriguez available but England should have won that game in 90 minutes. If Colombia had played as well as they could have done – and I've got no idea why they didn't apart from the last five minutes of the second half – then England would have been in trouble. The Cafeteros lost because they deserved to and I'm sure that had Bobby Moore still been with us he'd have felt pleased that the swines who framed him for stealing that necklace all those years ago were knocked out in a penalty shoot out that we finally won.
To some extent, we're lucky to be playing Sweden this afternoon: they've never beaten us outside Sweden but two of the last three competitive meetings – including both games in the World Cup finals – have ended in draws. If we progress, then it's possible we'll either play the hosts or Croatia – and we've got a lot in common with the latter side – and I'll cross that bridge if we come to it,
Don't get me wrong, this is a refreshing change from the last few tournaments.
But I don't think I'm alone when writing that I am worried about the level of expectation amongst casual fans (and especially how they'll react if/when England are eliminated) but I've also had to field several ridiculous enquiries about a dating app for England fans and a couple of less than stellar attempts to emulate 'World Cup Willy', 'Back Home' and 'Three Lions'.
If football does actually come home in just over seven days' time, expect the camp followers and the baggage train to be very much in evidence.